New designs March 2004
It has been a while since I updated this website, but here they are the new Nashville releases.
Sampler Heart is a quick to stitch fun project. Old Tree Pincushion is a three-dimensional pincushion that you can put together by hand. The finishing is a bit of a hassle, but very worth the effort. And my last new design is the Spanish Geometrical Sampler. This sampler consists of many different bands that become wider and larger as you stitch. You can use the bands for many different projects or stitch the sampler as it is graphed.
All new designs have been sent to my distributor Norden Crafts, so your LNS should be able to order them.
I also added a picture of the Dutch Darning Sampler. This sampler is a perfect start for those of you who want to try their hands at darning.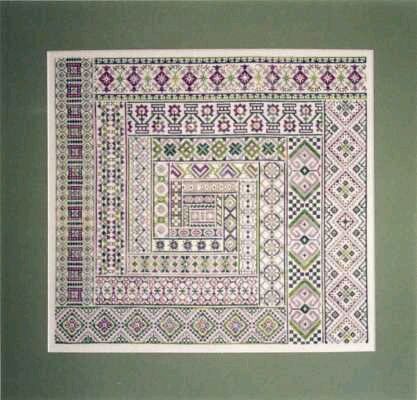 Spanish Geometrical Sampler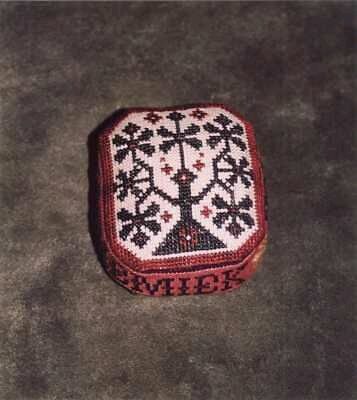 Old Tree Pincushion
OOPS! Mistake on Tulips and Birds
Please be aware that the symbols on Tulips and Birds for Gold Leaf, Old Blue Paint and Old Red Paint are not correct. Below you will find a word document that will give you the correct symbols.
We´re really sorry for this mistake and will make sure that future prints of the design don´t have this mistake.
Join my email list!
Periodically I will send out a Newsletter with the latest update on my designs. Click on the link below to subscribe.
This list is for stitchers and shopowners both.