Dutch Tile I (#45)
This pattern is based on an antique tilepattern that was used here in the Netherlands. The colors are as close to the original design as possible. We stitched it over one, but you can also stitch it over two.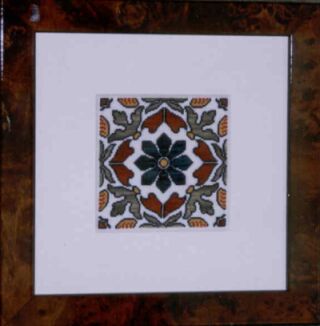 Stitcher's Travel Pouch #46
I had so much fun designing this pattern. Whenever I travel I seem to be having difficulties in keeping all important papers ready without having them too accessible. This pouch solves all my problems. I can even add my thread cutter on a ribbon. All instructions on how to finish this design are included in the leaflet.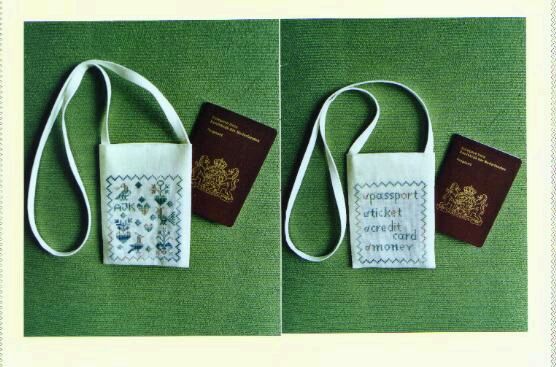 Small Samplers: Christmas Band Sampler #47
Do you also run out of time stitching Christmas gifts for family and friends? I know that I do. This sampler is stitched in one color and is a quick and fun stitch. We finished ours as a hanging and as usual all the instructions are included in the leaflet.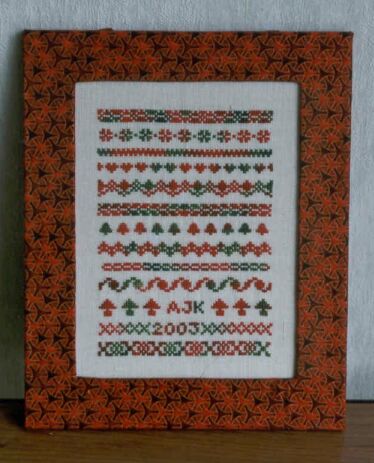 Sampler Pillow Cover #48
As there is only so much wallspace in a house, why not turn your projects into usefull things? This pillow cover is easy to stitch on 18 count fabric with one color of Watercolours and can be finished even by the sewing challenged stitchers. And I should know it as I'm not much of a seamstress.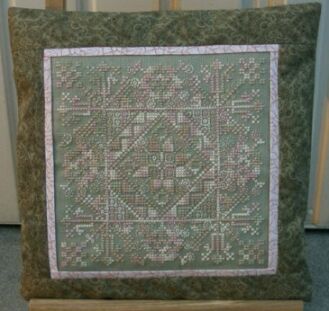 #49: Dutch Darning Sampler
This sampler is an introduction into darning. Based on an early 20th century antique darning sampler it features 6 different darning patterns as well as an old Dutch stitch. Coded for Anchor and stitched on 30 count Off White Northern Cross linen.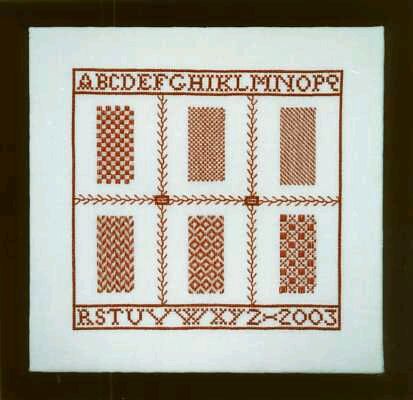 #50: Old Tree Pincushion
This three-dimensional pincushion is a lot of fun to stitch. You can put it together by hand and with a bit of patience. But the effort is well worth it. It is stitched on two different colors of Lakeside Linens with Weeks Dye Works threads.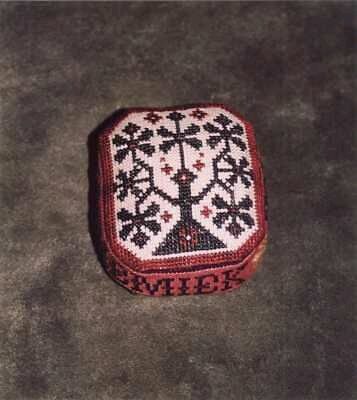 #51: Sampler Heart
This little heart design is quick and fun to stitch. I finished mine as a doorhanger and the finishing instructions are included. It is stitched on Navy Bean linen from Lakeside Linens and coded for Sampler Threads.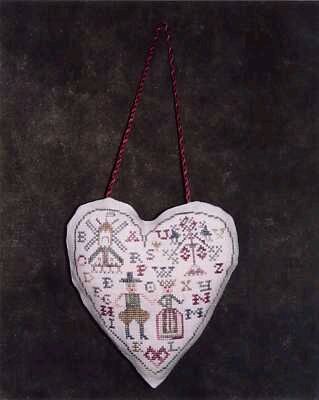 #52: Spanish Geometrical Sampler
My first really large sampler :). The bands will become wider and larger as you stitch. Be creative and use the bands for towels, needlerolls, use the center for a scissor fob or make a bellpull out of your favorite bands. The sampler is coded for Waterlilies, Soie Cristale and Magnifica beads and is stitched on 32 count antique white Belfast from Zweigart.